USE CODE "ONEBYONEMALL" for 10% OFF your Any Order!
✈ Fast Shipping Worldwide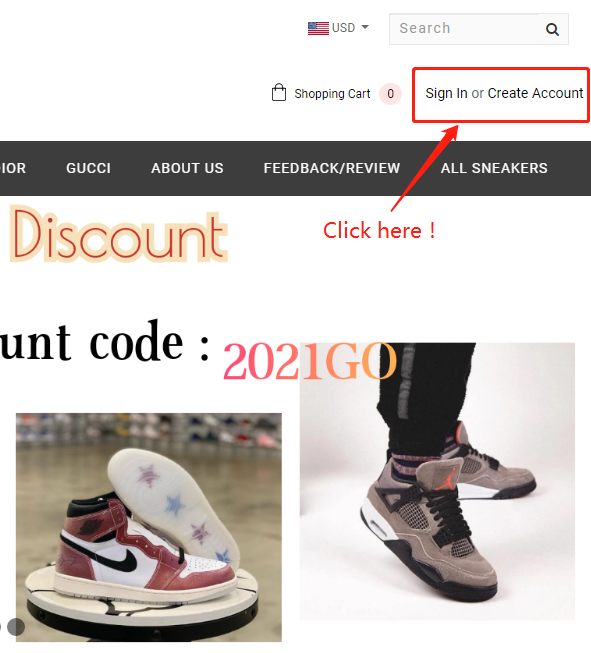 First step
After entering the
onebyonemall
website
, click the "Login or Create Account" button in the upper right corner.
Second Step
If you are already a user of our website, you can directly click "Login" to sign in. If you are not a user of our website,you can click Create an account to register.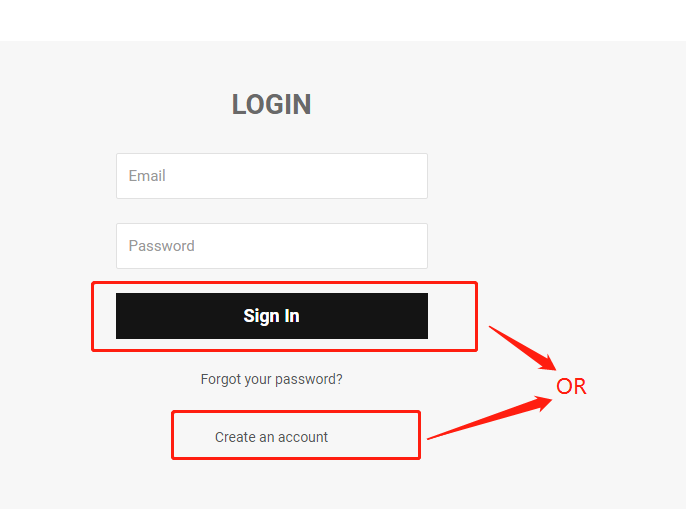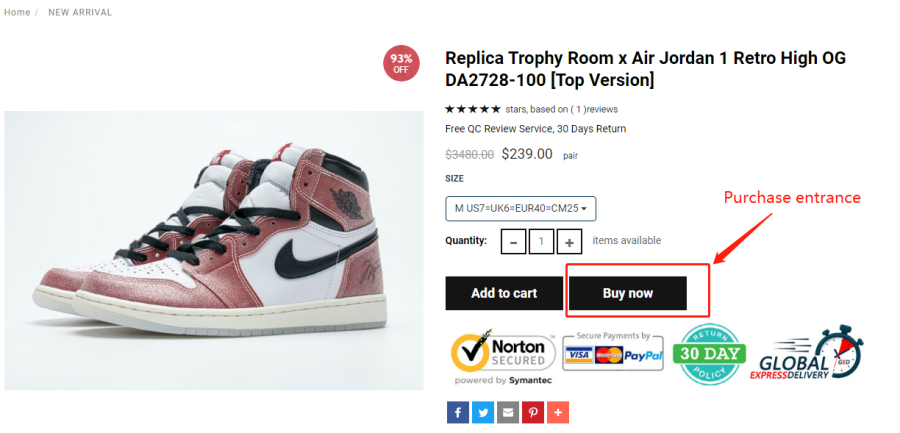 Third Step
After logging in, select the desired product, and then enter the product page to be purchased. Select the size and quantity you want to buy, after the selection is complete, click "Buy Now".
The Fourth Step
After entering the purchase interface, please fill in your information address first. You can ask our employees whether they have coupons via WhatsApp or email. After filling in the information, click Continue to ship.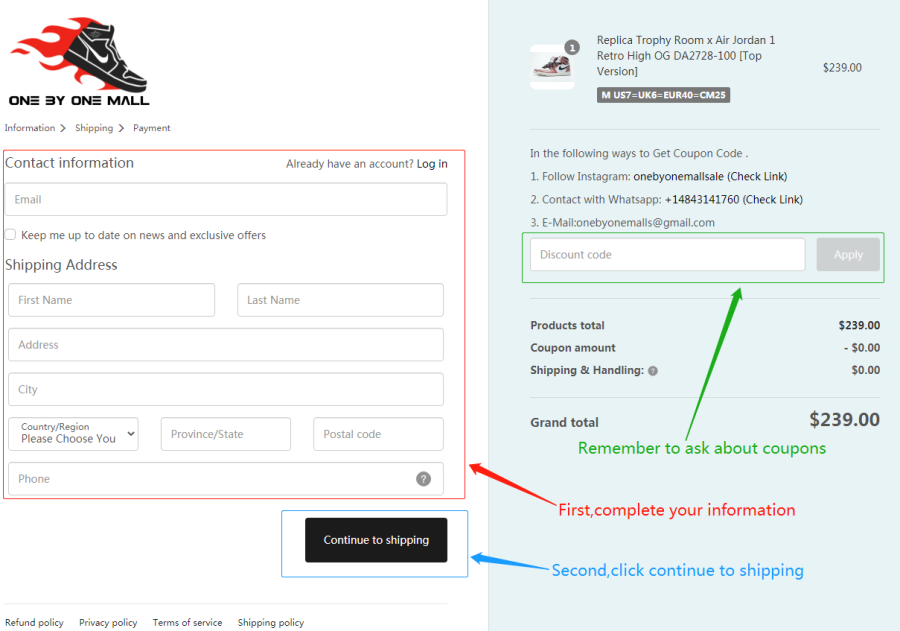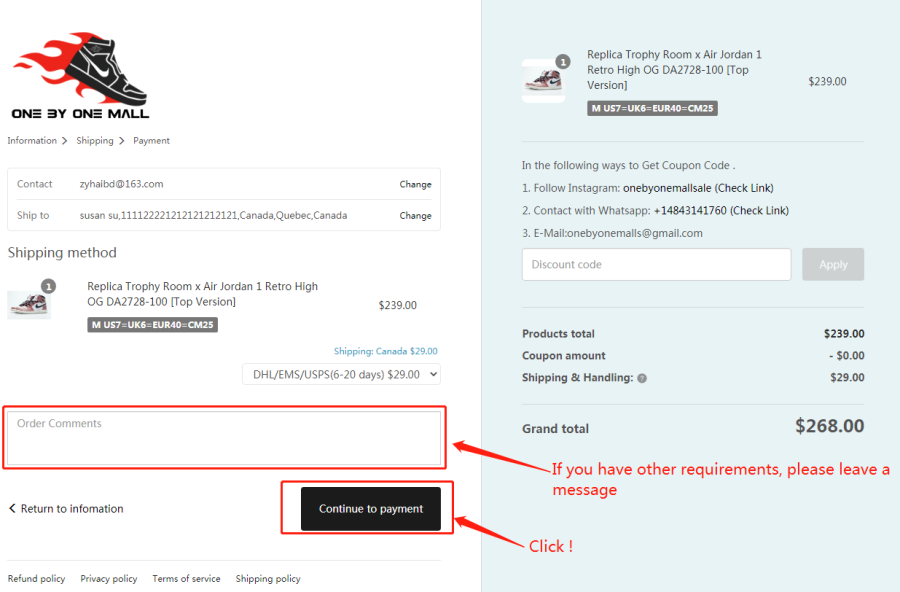 The Fifth Step
After clicking "Continue Shipping",you will enter the "Payment" page. If you have other needs,please leave us a message.If there is no problem, please click Continue payment.
Sixth Step
After clicking Continue Payment,you will enter the final order completion page.Please click the "Complete Order" button,if you have WhatsApp,the website will take you to onebyonemall official customer service WhatsApp.If there is no WhatsApp,we will send you an email.Our customer service and email content will tell you how to complete the payment.thank you!